Top networking tips from a selection of business owners I've had the pleasure of meeting and networking with.
As you might expect there are some common themes.  At ActionCOACH we are always happy with repetition as a means of stressing important points and helping build powerful habits. After all knowing alone is not enough you must act.
RELATIONSHIPS are clearly vital as are the actions you take to form them, nourish them and over time build TRUST.  Take a second to think about the best relationships you have in your life and what makes them.   Your beliefs and values will undoubtedly play a role and being my authentic self is the first thing I think of when I think of my best relationships.  I'd love to know what you think…
Also, below we've some tips for in-person networking which is starting to be back on the agenda again – which some will be celebrating, and some might be dreading (no need see tip below).
Here are the responses to the simple question what is your top Networking tip…
BUILD GENUINE RELATIONSHIPS…
"Networking for me means trying to understand someone else's business and the value it could deliver for the people you know"
Hugh Thomas-Davies
Hesys Sustainability Services
"Networking is all about building relationships with people, after all people buy from people, and this takes time; so relax, enjoy the conversations and follow up first with those you feel an immediate connection with"
Janet Davies
Admin2day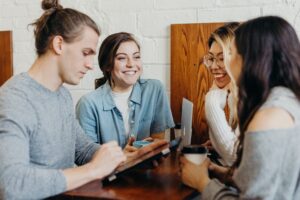 BE YOURSELF …
"I find the natural approach helps. Don't be too pushy or anxious about doing any business. Try to find out about your fellow networker and whatever happens do not try to sell anything.
People buy from people in my experience"
Stuart Spence
Butterfly Print & Design Ltd
"Take time to really get to know people more in-depth, rather than do a 'fly by' in a hurry here's my card and leave …."
Diane Malone
Insurance Consultant
THINK ABOUT THEM FIRST…
"Always win the YOU game!"
How are YOU?
How long have YOU been doing this?
What made YOU go into this line of business?
How can I help YOU?
Francis West
Security Everywhere
According to Francis this is his "Best learning in my 32 years of business" – clearly showing an interest in others or WIIFT (what's in it for them) is key.
"I find it's best to build a genuine connection with someone first, find common ground and then everything happens a lot more naturally after that. I've never been one for hard sales, I work on the basis that I try to build rapport and a real connection and then when they need a business support I want me to be the first person they think of!"
Sarah Cornish
The Time Saver
FOLLOW-UP IS AN EXCELLENT START TO A MEANINGFUL RELATIONSHIP…
"Make sure you arrange 121s with attendees after the event.
Get to know people and their business. Not to try and sell but to see if you can help each other. Build a relationship"
Vince Ball
FSB
"Make sure that you Follow On rather than Follow Up which tends to be a one off. Follow On means there are steps to be taking, connect on LinkedIn with a video included the thank them with an audio message for accepting. Post something to them, a card a thank you note. Clearly you need to have asked for their address!"
Angus Grady
Linkedin Unlocker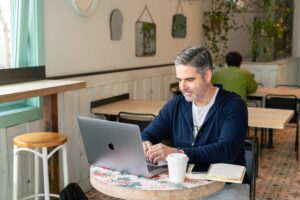 BE PRESENT …
"If you don't like walking into a crowded room arrive a few minutes early! Then you will meet the organiser (who will be delighted someone has arrived) and look like one of the crowd, when others come in."
Sally Hindmarch
Step Out From The Shadows
"Don't be afraid to introduce yourself (obvious!)
Be clear with what you want & that it's probably not them that will give it to you but who else in their network can they recommend.
Make yourself 'memorable' – how will they remember you & why should they help you
Look for shared interests / values/people"
David Forber
Rennie Grove
"Approach each event and stand at the entrance. Think to yourself, my next big client is in this room. Then introduce yourself to as many people as possible. Don't be shy, everyone is there to meet someone!"
Howard Salinger
No-Brainer Events / Travel Connection Group
Howards' comment reminded me of the importance of MINDSET – Go with a positive mindset as this will come across when you meet people.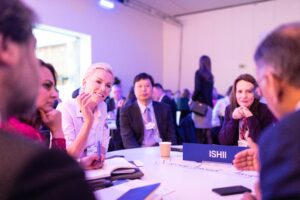 THE OPPORTUNITY LIES BEYOND JUST THE PEOPLE IN THE ROOM…
"Don't sell to the room but educate the room to sell you to others"
Alan Hine 
ARHA
"Show up, be consistent, be specific in what/who you want and educate!"
Lloydie Gardiner
Not Just Travel
IT'S A GREAT LEARNING OPPORTUNITY…
"Networking has enabled me to learn from other business owners. Sharing ideas with like-minded people has helped me foster growth in my personal life and as a business owner. My top tip would be to think first about how you can benefit others in your network before thinking about how others can help you"
Sabiha Laboni
Face2FaceHR
Nice share Sabiha, who does not like being asked for advice?
WHAT WILL PEOPLE REMEMBER ABOUT YOU?
"Try to be memorable, in a room full of others what makes you stand out from the crowd? and Take the time to really listen"
Jenny Nathan
Splatt Design
"Get to know the people you meet, ask them questions, share an interest in them and their business.  People do absolutely buy from people, and people will always remember the first time that they met you, so make it memorable!"
Amanda Heritage 
Amanda Heritage Digital Solutions
I'd like to personally thank all that have contributed to this blog.  I've only featured a fraction of those I've had the pleasure to meet and network with thanks all for your support. If you've a tip we've missed, a point to make or a question to ask please do share. If you'd like to get involved in networking in the local area and would like some support or introductions, please get in touch.  jamesgentle@actioncoach.co.uk
What will you do differently (or remember to keep doing) to enhance your networking on-going?
James Gentle
Business & Personal Development Coach